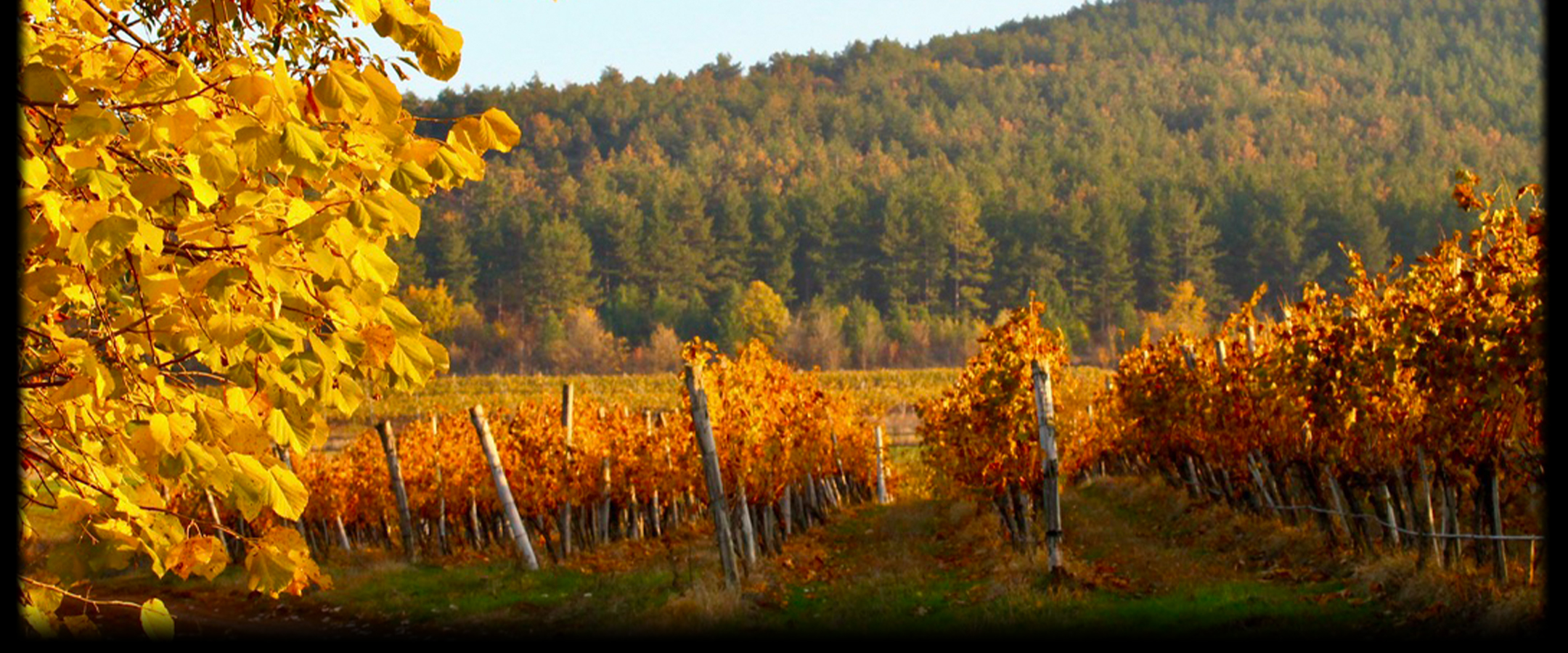 Prisovete vineyard bears the name of the area in which it is located. The vineyard is the only one located on the north of Midalidare wineries. A hilly terrain on 330-350 metres above sea level consists of numerous scattered plantations on total 40 ha.
Each individual plot has a different exposure and soil content and thus gives an advantage of individualizing the vineyards and comply with the respective requirements of each variety.
In the north area of Prisovete are planted Sauvignon Blanc, Traminer, Semillon and Pinot Gris. Chardonnay and Riesling are grown on the north-east. The Chardonnay for Midalidare's sparkling winemaking is planted on plots with specific characteristics.
The soils on Prisovete are high in clay. Despite the relatively more difficult processing and the necessary careful assessment of the planting material, the clay profile favors viticulture in Midalidare. This type of soil has a long-lasting moisture-retaining effect and provides enough natural moisture for the plants.
In the blocks where Chardonnay plantations for sparkling winemaking are located, the soils are diversified with limestone layers and areas with the presence of weathered rock, which has not entered the soil-forming process. These characteristics, in combination with the climate features, are extremely important for the elegant bouquet and the mineral character of sparkling wines.
One important element of the terroir of Prisovete is vineyard's location: the area is exposed to air currents from both north and south. The place is aired, the spring frosts do not cause damage to the vines, and the summer days are cooler thanks to the constant winds.
Single Vineyard wines from Prisovete are: Calista Chardonnay, Midalidare Pinot Gris, Midalidare Traminer, Midalidare Riesling and Angel's Share Chardonnay.
Wines made from grapes grown on Prisovete are: Midalidare Sparkling Gold Extra Brut, Midalidare Sparkling Brut, Midalidare Sparkling Blanc de Blancs, Midalidare Sauvignon Blanc & Semillon, Synergy Sauvignon Blanc & Pinot Gris, Silver Angel and Carpe Diem White.